Galatians 5:19-23 Amplified Bible (AMP)
19 Now the practices of the [a]sinful nature are clearly evident: they are sexual immorality, impurity, sensuality (total irresponsibility, lack of self-control), 
20 [b]idolatry, [c]sorcery, hostility, strife, jealousy, fits of anger, disputes, dissensions, factions [that promote heresies], 
21 envy, drunkenness, riotous behavior, and other things like these. I warn you beforehand, just as I did previously, that those who practice such things will not inherit the kingdom of God.
 22 But the fruit of the Spirit [the result of His presence within us] is love [unselfish concern for others], joy, [inner] peace, patience [not the ability to wait, but how we act while waiting], kindness, goodness, faithfulness, 
23 gentleness, self-control. Against such things there is no law.
The presence of the Holy Spirit produces the result of self-control. The work of the Holy Spirit in a person's life makes him or her to be self-control.
The King James Version uses the word "temperance" which means the following (Webster's Dictionary):
Restraint
Moderation in or abstinence from the use of intoxicating drink
The idea Apostle Paul want us to catch here is not drinking alcohol or not—It's simply the ability to rule, reign, control, direct, take charge, command and govern oneself. Self-Control –temperance—refers to sensible control of the things you say and do.
The Longman Dictionary also defines self-control as "the ability to behave calmly and sensibly even if you feel exulted, angry etc." Thus, self-control deal with the ability to control oneself to do what must be done. In 2 Tim 1.7, Apostle Paul wrote to Timothy telling him that he shouldn't be timid or fear, but rather should learn to control himself because God has given him as the Spirit of Self-Control.
2 Tim 1. 7 (Amplified)
7 For God did not give us a spirit of timidity or cowardice or fear, but [He has given us a spirit] of power and of love and of sound judgment and personal discipline [abilities that result in A CALM, WELL-BALANCED MIND AND SELF-CONTROL].
You see, the Holy Spirit within us is not to control us, but to enable and help us to control ourselves. Self-control means taking charge of yourself—your emotions, mind and body. Self-control is the ability to say "NO" to yourself—your fleshly or carnal cravings. Jesus calls self-control an act of self-denial.
Mark 8:34 Amplified Bible (AMP)
34 Jesus called the crowd together with His disciples, and said to them, "If anyone wishes to follow Me [as My disciple], HE MUST DENY HIMSELF[SET ASIDE SELFISH INTERESTS], and [a]take up his cross [expressing a willingness to endure whatever may come] and follow Me [believing in Me, conforming to My example in living and, if need be, suffering or perhaps dying because of faith in Me].
Self-control is the ability to deny yourself of something your love for a moral or spiritual sanctification purpose. For example, denying yourself pre-marital sex for the purpose of holiness, purity, sanctification and having a godly marriage. That's self-control.
Self-control refers to the thick skin of disciplining yourself and doing what you should do despite the circumstance confronting you. I like to see control more of self-denial. It is simply denying and depriving yourself things of the flesh—your carnal instincts, appetites, and the cravings of the body.
You must be able to say to yourself, "No! I deny myself of this thing or that thing!" Many people, as a result of their inability to deny themselves of certain lustful and carnal things have allowed themselves to engage in abominable deeds.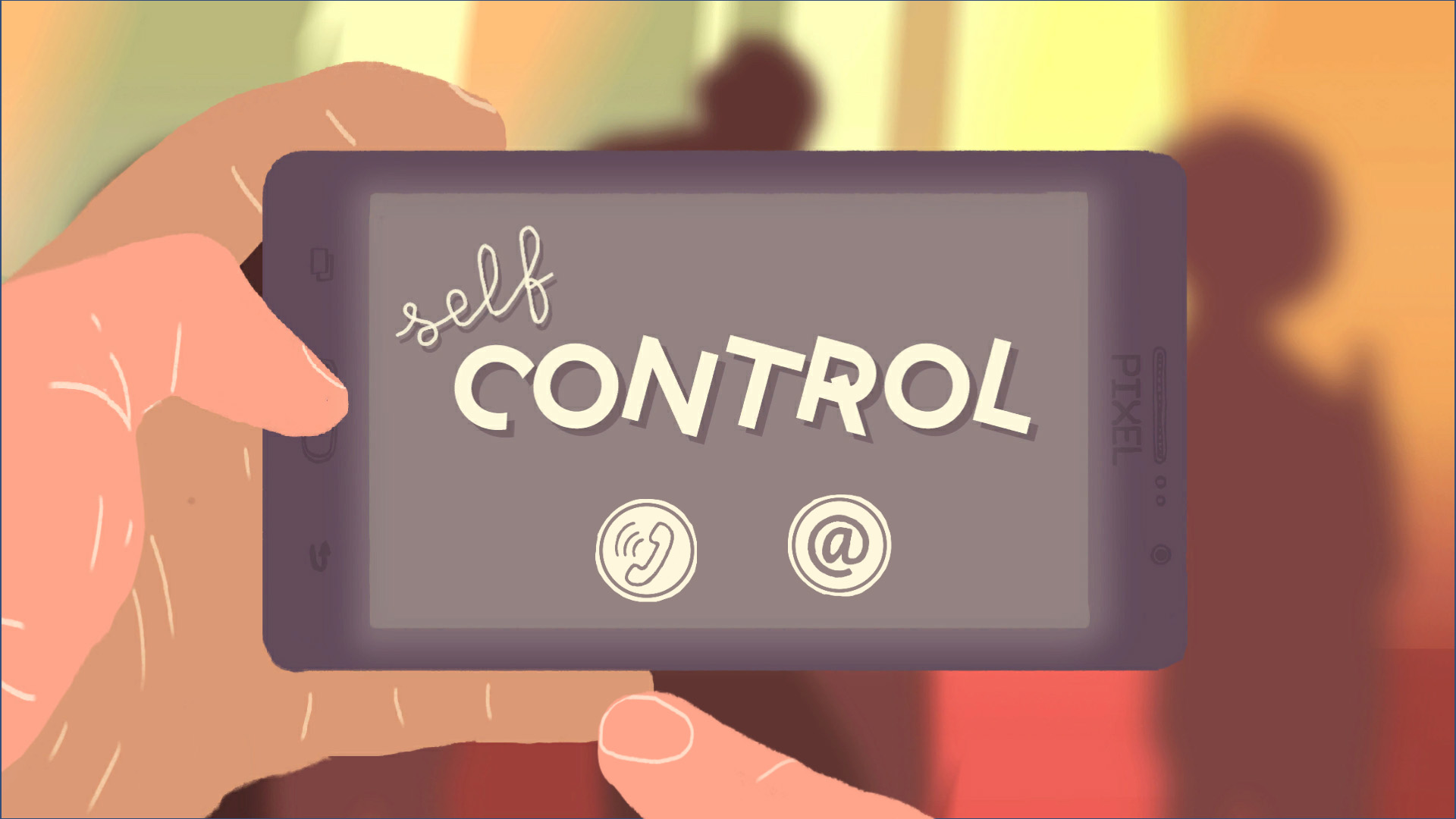 Rape for example, is committed by a person who cannot simply control his or her sexual feelings.  But the Holy Spirit has given us the ability to control yourself. We'll have to take charge of your feelings and deny it of the lustful deeds.
Notice what Jesus said ones more, "If anyone wishes to follow Me [as My disciple], HE MUST DENY HIMSELF [SET ASIDE SELFISH INTERESTS]…" If we're going to follow the Lord we've got to learn the lesson of self-denial—to control ourselves. We must be able to deny ourselves that are pleasant to use but not pleasant to the Lord.
Jesus said to the Pharisees, "You are the ones who declare yourselves just and upright in the sight of men, but God knows your hearts [your thoughts, your desires, your secrets]; FOR THAT WHICH IS HIGHLY ESTEEMED AMONG MEN IS DETESTABLE IN THE SIGHT OF GOD." [Luke 16. 15 Amplified Bible (AMP)]. Self-control involves doing what is right in the sight of the Lord—it means denying yourself of what is pleasant to us so that we can be able to please the Lord.
Adam and Eve, tempted to eat the forbidden fruit failed to deny themselves and plunge the whole human race into a mess. When you refuse to control yourself—deny yourself—you put yourself into a big mess. You put yourself into a situation that is attracts the wrath of God! Oh that the people of God can be able to deny themselves!
In Ephesians 5. 1-8, Apostle tells us that failure to disciple and control ourselves—as the people of God—would make us attract the wrath of God, just like the unbelieving people.
Ephesians 5 Amplified Bible (AMP)
5 Therefore become imitators of God [copy Him and follow His example], as well-beloved children [imitate their father]; 2 and walk continually in love [that is, value one another—practice empathy and compassion, unselfishly seeking the best for others], just as Christ also loved you and gave Himself up for us, an offering and sacrifice to God [slain for you, so that it became] a sweet fragrance.
3 But sexual immorality and all [moral] impurity [indecent, offensive behavior] or greed must not even be hinted at among you, as is proper among saints [for as believers our way of life, whether in public or in private, reflects the validity of our faith]. 
4 Let there be no filthiness and silly talk, or coarse [obscene or vulgar] joking, because such things are not appropriate [for believers]; but instead speak of your thankfulness [to God]. 
5 For be sure of this: no immoral, impure, or greedy person—for that one is [in effect] an idolater—has any inheritance in the kingdom of Christ and God [for such a person places a higher value on something other than God].
6 Let no one deceive you with empty arguments [that encourage you to sin], FOR BECAUSE OF THESE THINGS THE WRATH OF GOD COMES upon the sons of disobedience [those who habitually sin]. 7 So do not participate or even associate with them [in the rebelliousness of sin]. 8 For once you were darkness, but now you are light in the Lord; walk as children of Light [live as those who are native-born to the Light].
What are "THE THESE THINGS" that Apostle Paul talks about? Sexual immorality, impurity, indecency, offensive behavior, filthy & silly talk, vulgar joking, greed and idolatry.
When we fail to practice self-disciple—as the Spirit of God—gives us the power to do so, we'll end up attracting the wrath of God, just like unbelievers. But when we control ourselves, as we're given the power by the Holy Spirit, we would be able to control ourselves, follow the Lord, please Him and attract His favor.